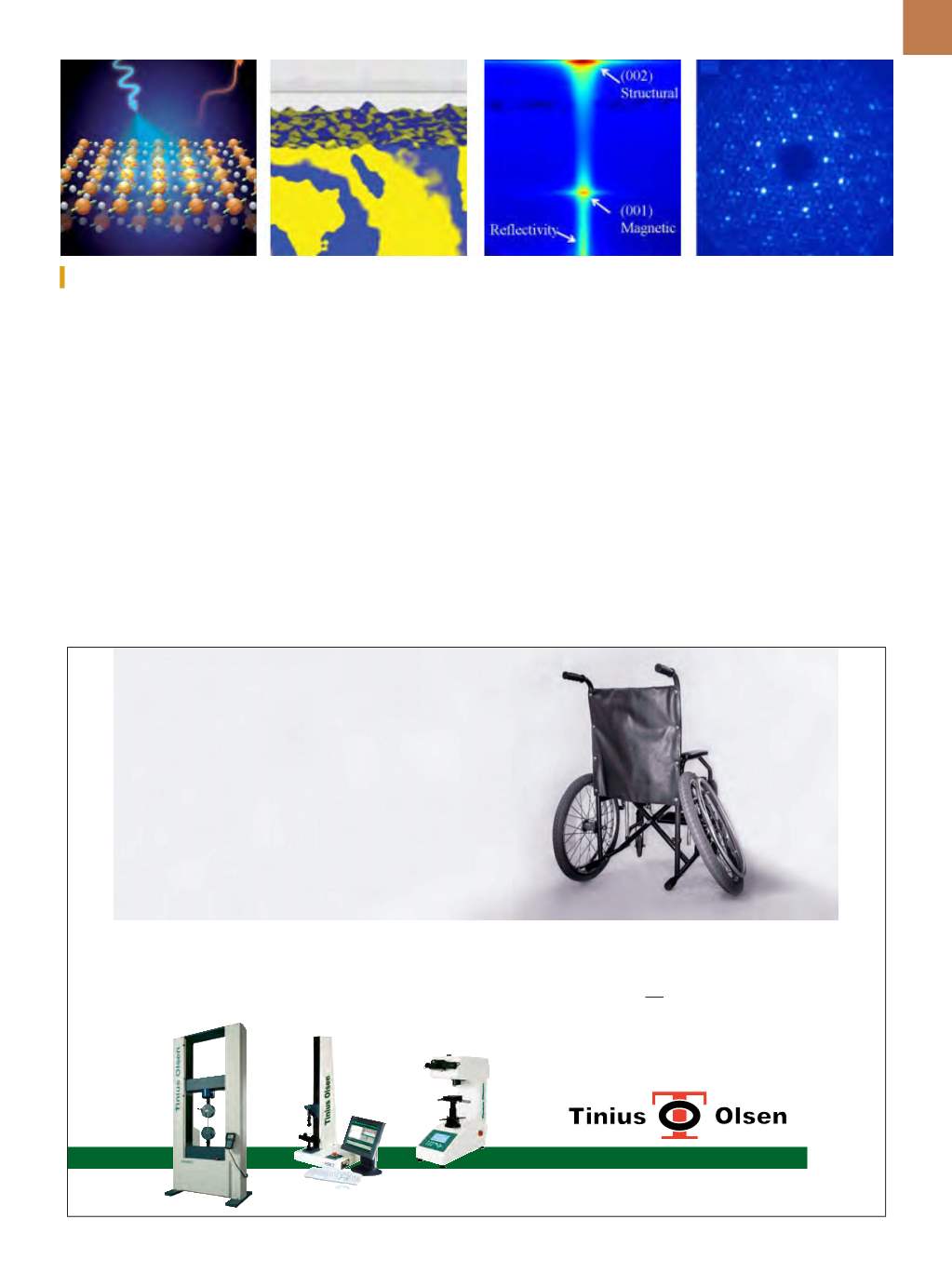 A D V A N C E D
M A T E R I A L S
&
P R O C E S S E S |
N O V E M B E R / D E C E M B E R
2 0 1 5
1 1
A new initiative aims to help scientists characterize and catalog material properties and develop computational tools to assess and predict them.
with additional partners from the Uni-
versity of Tennessee and Ames Lab-
oratory, and make use of computing
capabilities at three DOE Office of
Science User Facilities—the National
Energy Research Scientific Comput-
ing Center at DOE's Lawrence Berkeley
National Laboratory, and the DOE Lead-
ership Computing Facilities at Argonne
and Oak Ridge National Laboratories.
The
Brookhaven
Center
for
Computational Design of Functional
Strongly Correlated Materials & The-
oretical Spectroscopy is one of three
new efforts funded by DOE for compu-
tational materials science. The others
are the Midwest Integrated Center for
Computational Materials, based at
Argonne, and the Computational Syn-
thesis of Materials Software Project
with Validation on Layered Low Dimen-
sional Functional Materials and Ultra-
Fast X-Ray Laser Experiments, led by
University of Southern California with
partners at Berkeley Lab, SLAC, and
other institutions.
The mission of the Brookhaven/
Rutgers team is to develop next-
generation methods and software to
accurately describe electronic prop-
erties in complex strongly correlated
materials—such as high-temperature
superconductors and high-performance
thermoelectrics—alongwithadatabase to
help scientists predict targeted properties
with energy-related applications.
bnl.gov.
www.TiniusOlsen.com
The first name in materials testing.
Like Humpty Dumpty, it is hard to put the pieces back together once a real world product quality disaster strikes. The ultimate cost of
a recall will be far, far greater than any savings from cutting corners or not investing in a quality assurance program in the first place.
With our broad spectrum of physical testing machines, software, and technical support, Tinius Olsen can help you assure quality from
material to end product. To international standards and your toughest specifications. Reputations (yours and ours) depend on it.
Busted!
This company's QA program
AND reputation