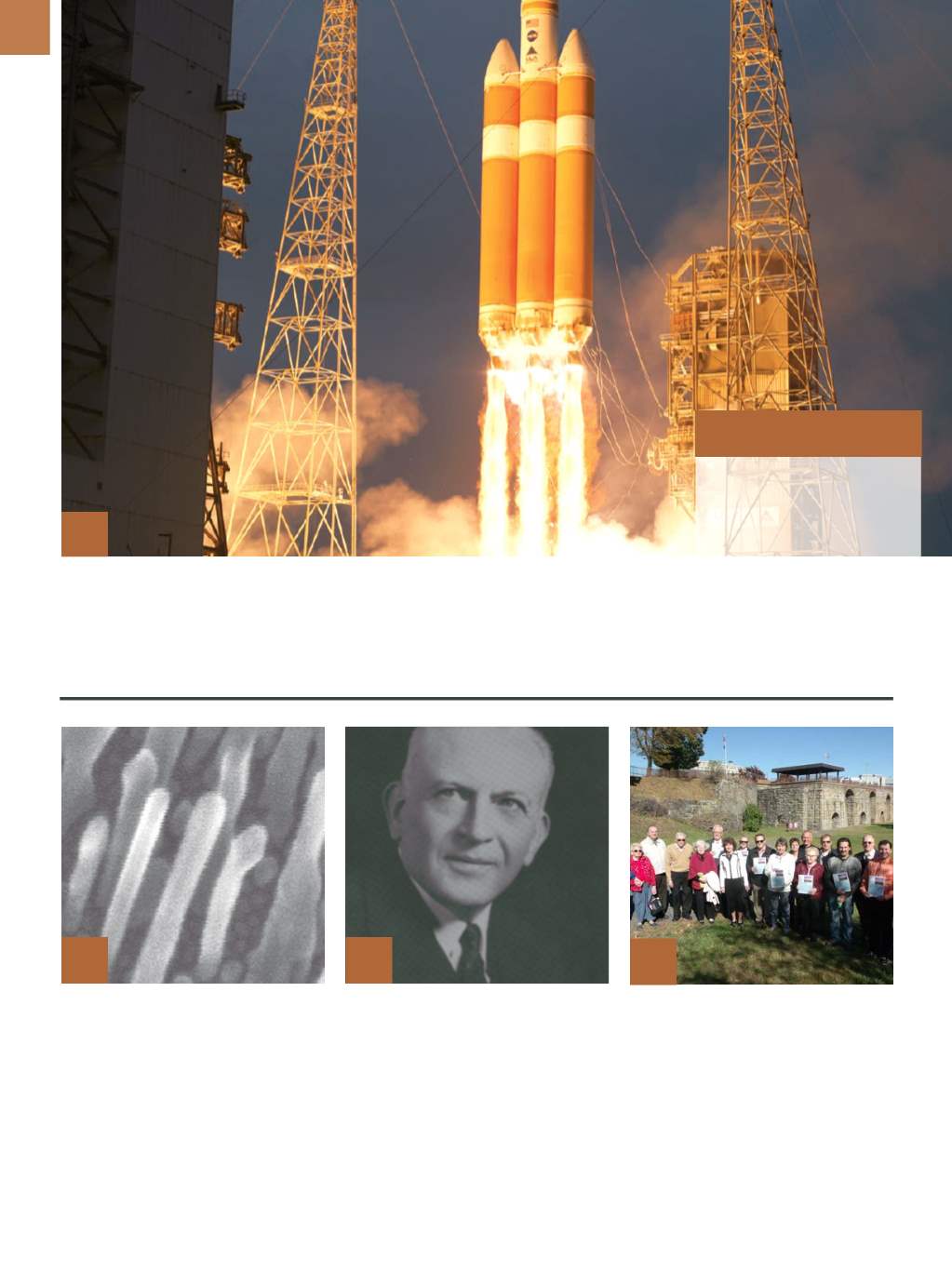 41
22
36
METALLURGY LANE
PIONEERS INMETALS
RESEARCH—PART III
Charles R. Simcoe
Edgar Bain pioneered the study of
the reaction of austenite to lower
temperature phases during isothermal
transformation, resulting in a new
phase named in his honor—bainite.
METALLICGLUE FOR
AMBIENT ENVIRONMENTS
Stephen Stagon, Alex Knapp, Paul
Elliott, and Hanchen Huang
Nanoscience is making it possible
to glue two solids together at room
temperature, in air, and under a small
amount of pressure.
ASM NEWS
The monthly publication about ASM
members, chapters, events, awards,
affiliates, and other Society activities.
NASA'SORIONCREWVEHICLE SPORTS 3D-PRINTEDVENTS
Andrew Clifton and Roger Taylor III
Orion's Exploration Flight Test 1 vehicle used four additively manufactured vent assemblies to
equalize pressure between unpressurized portions of the spacecraft and the external environment.
18
A D V A N C E D M A T E R I A L S & P R O C E S S E S | J A N U A R Y 2 0 1 6
2
Orion's Exploration Flight Test 1
launched on a Delta IV Heavy
rocket on December 5, 2014.
Courtesy of NASA.
On The Cover: